Top 10 Best Picture Apps For A Masterpiece




Top 10 Best Picture Apps For A Masterpiece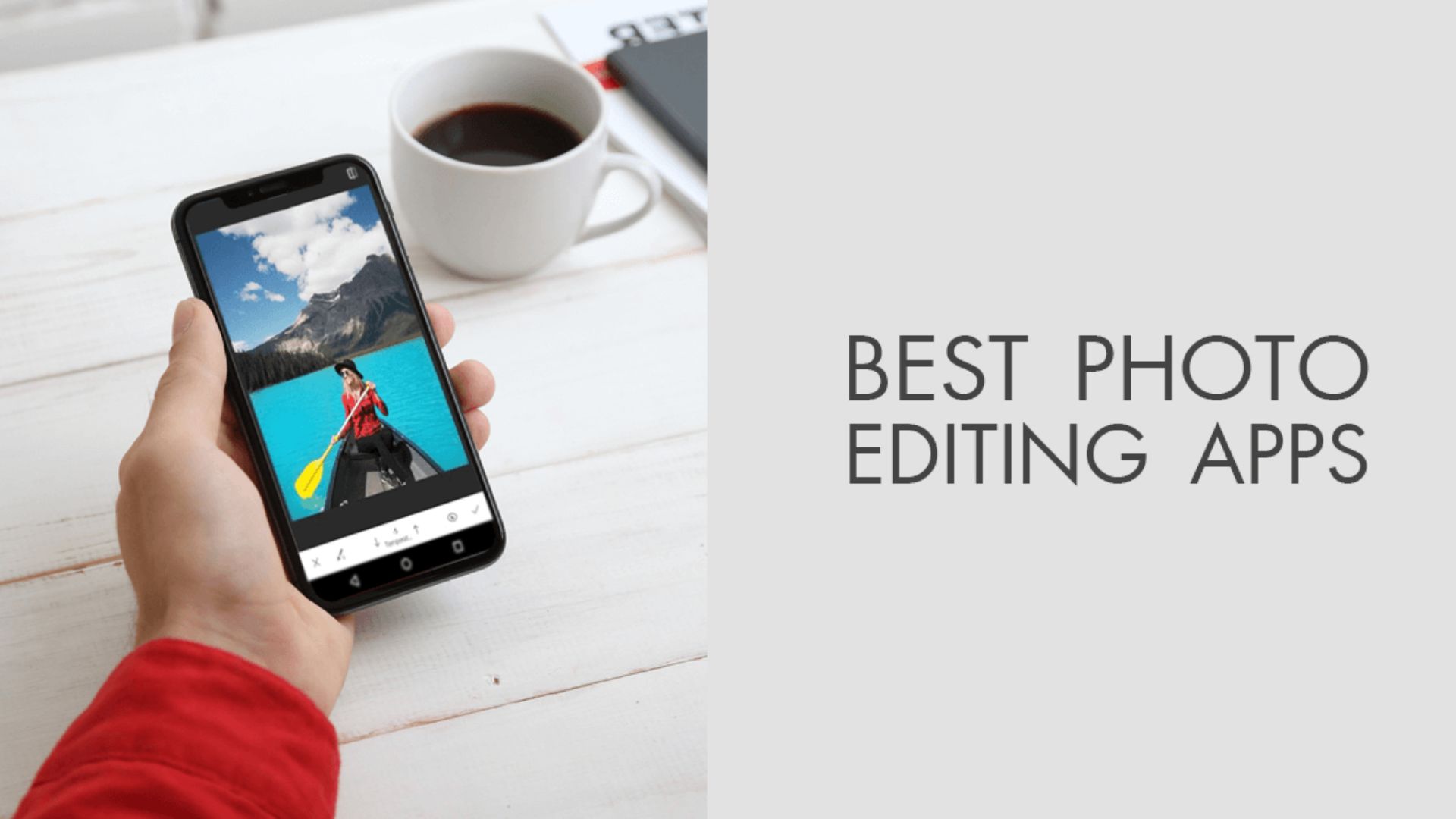 A photo editing app is a software application designed to help users create and refine digital images. They have many features and tools that allow you to improve the quality and aesthetics of your images. Best picture apps today allow more than just basic photo editing like cropping and rotating photos or adjusting brightness. In addition, a number of best picture editing app are available both on mobile devices and computers, allowing you to edit photos easily. Using the photo editing app helps you turn ordinary photos into works of art or create better images for sharing online or in print.
1. How to choose the best picture apps
There are a large number of best picture editing app on app stores nowadays, each of which has promising features. However, if a popular photo editing app launches new features, others will offer the same immediately. Therefore, you may find it difficult to choose the best picture apps
How to choose the best free photo editor depends largely on your purpose and requirement of editing photos. For example, if you want a photo editing app for your daily use, you should choose the best free photo editor with basic features and easy-to-use user interface. In contrast, if you want the best picture apps for advanced and professional editing, it is advisable that you choose a premium photo editing app that you may have to pay for.

However, there are several main features that you should consider when downloading the best picture editing app such as types of document files, organizational tools, and editing tools.

Types of document files: They are the best picture apps if they support all types of document files including PNG, JPG, and GIF. Different types of file formats will meet different needs of users.
Organizational tools: Users may want to store their photos in a well-organized way after retouching photos so that they can keep track of what photos they have edited and their filters. Images should be stored in several albums or folders and be kept organized by the best picture apps. Besides, the photo editing app should provide a quick search feature.
Editing tools: It is imperative that the best picture apps offer rudimentary editing tools such as crop, rotate, resize, basic effects, etc.
Image sharing: Photo sharing is also a standard feature that the best picture editing app should offer. Editing apps should enable users to share edited photos directly to their social media apps, which is very convenient and time-saving.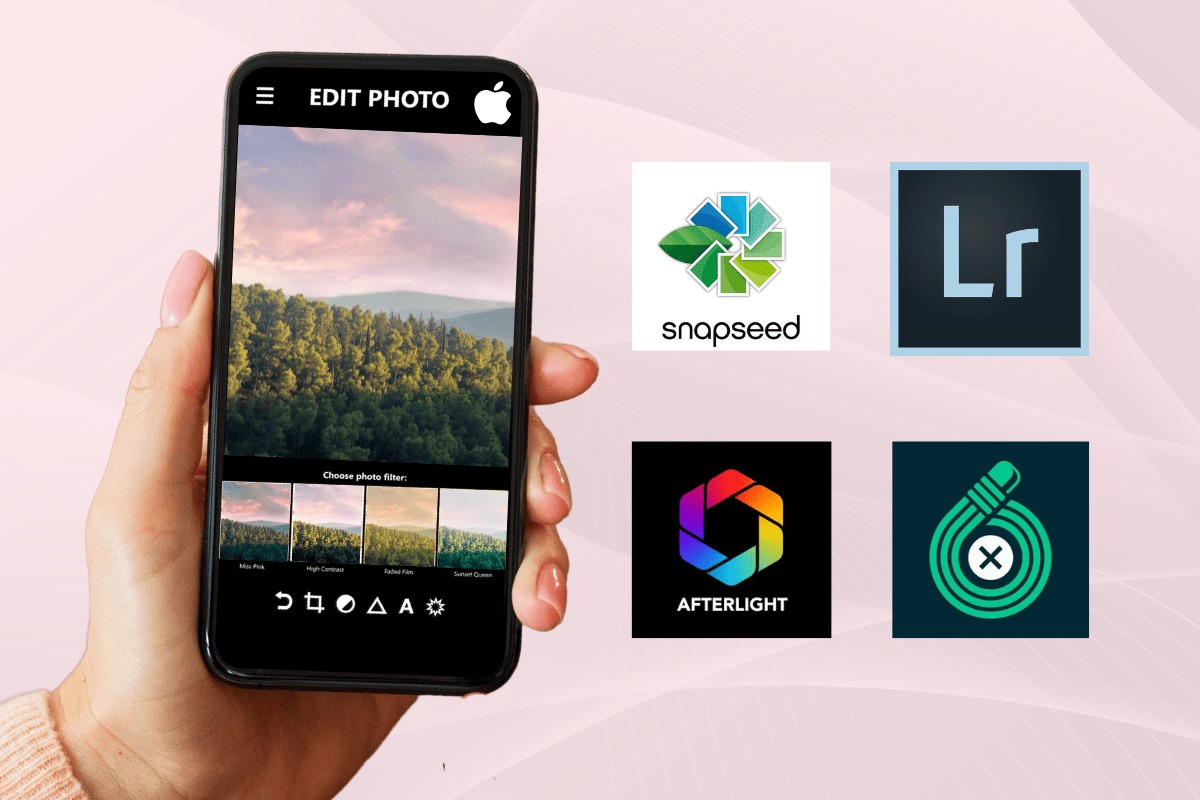 2. How to check the best picture apps
We have established criteria to evaluate the quality of each app we make as being a leading provider of picture editing software. We never publish an app without doing several manual and automated tests on it. All the picture editing apps have their advantages and disadvantages; however, when it comes to the best picture apps, here are some of the factors you should consider.
Friendly user interface

Convenient navigating features

Basic and Premium features

Rapid sharing

Short response time

High-quality camera
3. Top 10 best picture apps for glossy photos
Here are some of the best picture apps available in English for both iOS and Android devices.
3.1. Adobe Photoshop Fix
When it comes to the best picture apps, Adobe Photoshops may be the first thing that comes to everyone's mind. Because of its superior features, it comes as no surprise that Adobe Photoshops is a top photo editing app nowadays.
Adobe Photoshop Fix is a mobile app created by Adobe mobile app development company so users can edit photos on their phones, which is very convenient. Adobe Photoshop Fix has almost all basic tools such as Cropping, Rotation, Flip, Straighten, Brightness, Exposure, Red Eye Removal, etc.

In addition to basic photo editing tools, the reason why Adobe Photoshop Fix is one of the best picture apps is that it offers housing filters including Vibrant, Glow, Super punch, etc. The app also allows you to add frames, borders, and other design components to your image. Many girls are interested in Adobe Photoshop Fix because it can improve jawline, make face taller, make eyes bigger, and make face more narrow.
3.2. Instagram
Instagram has been one of the best picture apps widely used with more than 1.47 billion users all over the world. 
Instagram has a straightforward user interface, which allows users to quickly edit their photos with basic features before sharing to social media apps. It is a free photo editing online app that also allows users to connect with friends and establish new relationships.

Instagram the best picture apps also offer various effects so that users can quickly apply one to their photos before sharing. The app provides a variety of picture editing tools to add color filters to your images. By tapping each filter, users may see a preview of how an image will appear. Through modifying the sliding scale, they may also change the intensity of each filter. Additionally, a variety of editing options, including alter, brightness, warmth, exposure, contrast, etc., are available in one of the best picture apps.
3.3. Google Snapseed
Launched in 2011, Snapseed has gained significant popularity due to its convenience and optimization.
Snapseed is a testament to the saying "A picture is worth a thousand words". Apart from basic editing tools, users can add attractive texts to their pictures with various and perfect fonts.

One of these best picture apps also provides amazing filters that you may adjust to your interest.

Last but not least, Snapseed is a free photo editing online app supporting both iOS and Android operating systems.
3.4. Polarr
Polarr is an ideal choice for anyone who wants a mixed combination of Adobe Photo fix and Snapseed.
The interface of Polarr is supposed to be fairly smooth and has a variety of useful editing tools. Most of the basic photo editing tools are free; while several premium ones need to be paid.

Polarr is one of the best picture apps that has key filters and other intriguing features that are strategically positioned.
3.5. Prisma
In 2016, Prisma was one of the best picture apps that are extremely widespread; therefore, it is no doubt that you may have heard the name of Prisma.
Prisma offers facial detection features and turns them into great pieces of art to honor great artists such as Van Gogh, Picasso, and Munch. Therefore, the Prisma photo editing app is favored by many art lovers.

To make users' experience more practical, one of these best picture apps features a number of filters based on several painting styles, including Oil Painting, Sketch, and more.
3.6. PICFY
Launched by iCoderz Solutions, PICFY is the best free photo editor and also a fantastic video editing app. With more than 4M downloadings on app stores, PICFY has become one of the most favorite photo editing app. 
With many optimal photo editing features of the best picture apps, PICFY must satisfy the most demanding requirements of users. Some of its features include:

Photo filters

Slide show

Collage maker

Readymade templates

Beautify

Text editor

Selfie camera

Slow motion video effect

Video merge

Video collage
3.7. PicsArt
Released in the same year 2011, PicsArt has become one of the best picture apps that are strong rivals to Snapseed.
Every picture editing feature and layout has been added by the app houses. The editing app has a number of filters as well as text-adding capabilities with gorgeous fonts. Your photo will have more charm if you include things like boards, speech bubbles, and lens flare. 

Other fascinating features of the best picture apps, including Love Quotes, birthday Frames, and many more, are available to impress your lovers and friends. Because it is a free photo editing online app, do not hesitate to download it right away.
3.8. Pixlr
With combinations of free amazing filters, overlays, and effects, it comes as no surprise that Pixlr is one of the best picture apps achieving over 2M+ downloadings. It is the best free photo editor for those who want to edit images and share them on social media. It is unnecessary for users to register or log in, which is very convenient.
 The interface of Pixlr is so easy and friendly that any user can use it. They can quickly adapt to the app to edit photos with various features. The app provides effects, borders, overlays, brushes, and photo manipulation tools. The cartoonish stickers also give the images a funnier feel. Users of Pixlr the best picture apps can make collages, pre-made layouts, or design templates, among other things.

However, it is not totally a free photo editing online app. Users can purchase the premium edition of the app, which also removes adverts, if they would like to access all of the app's features. You have to pay 1.99 USD/month or 11.99 USD/year for the subscription.
3.9. VSCO
VSCO has become ubiquitous not only among normal users but also professional photographers. When it comes to convenient, quick, and amazing best picture apps, VSCO is the first thing that comes to the user's mind.
There are many other elements that may be altered using this photo-editing program, with exposure, highlights, shadows, white balance, clarity, and skin tones among the most popular ones. The photos can be straightened and their perspectives adjusted. It is possible to tint the highlights and shadows to create a stylistic impression. 

The best part about this software is how simple it is to use.
3.10. Fragment
While Prisma wants to transform your photos into works of art, Fragment wants you to reconsider the possibilities for such art in the age of cutting-edge technology.
The way Fragments work is reflective surface patterns. Rotate, resize the frame, drag, zoom, and crop are just a few of the many creative options available to you.

Colors and levels can be added, and DE saturates and blurs while Inverter chooses something absolutely arbitrary. The Fragment is so straightforward and lovely.