Most Popular Mobile App Development Company




Most Popular Mobile App Development Company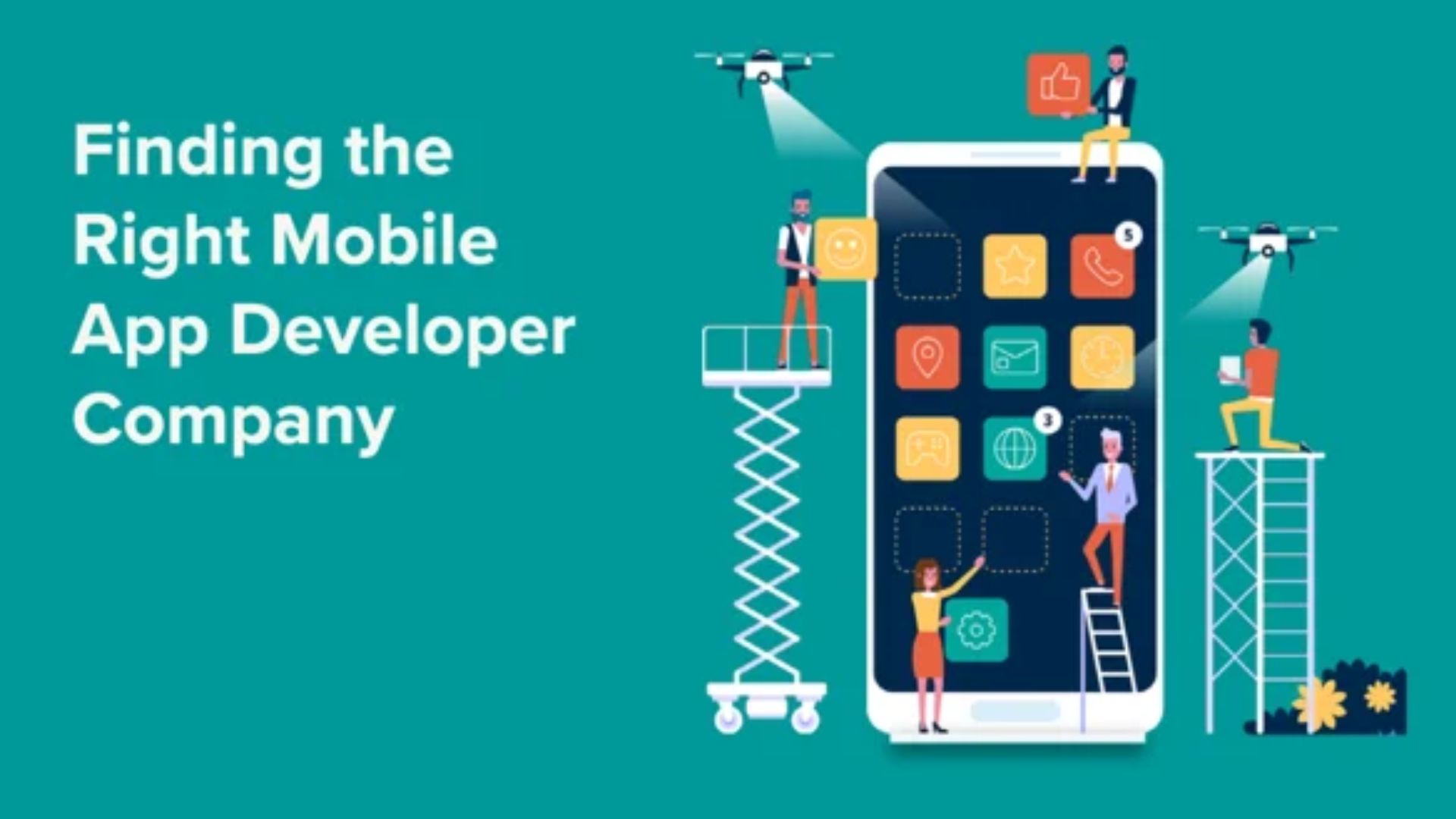 These days, mobile app development company is the outcome of the development of mobile technology. Additionally, a lot of top app development companies are realizing how important it is to pursue custom application development solutions. Every company must change the way it operates and develop an application concept that leads to improved user outcomes. Now that they are aware of the needs and expectations for application usage, businesses are moving forward with mobile development.
1. What is mobile app development company
Mobile app development company refers to top app development companies that create software for smartphones, digital assistants, tablets, typically for the Android and iOS operating systems. A mobile app store, a pre-installed copy of the software, or a mobile web browser can all be used to access it. Java, Swift, C#, and HTML5 are some of the programming and markup languages employed in this form of software development.
2. Why should choose mobile development company
Mobile app development services support: Mobile app development company helps develop software for mobiles that are easy-to-use and friendly to users. Top app development companies have experience in the field; therefore they perceive the needs of users. Because of short attention spans, people often find it difficult to fully focus on work for a long time. As a result, your app should be easy-to-use; or else, users will stop using it and shift to apps of rivals.
Cost saving: Mobile app development company outsourcing may cost you a fortune; however, the total cost will be saved significantly because the app development agency owns a team of experienced professionals who can carry out every process to develop mobile apps such as R&D, marketing, etc.
Advanced technology: It is evident that mobile app development company owns cutting-edge technology than the company working in other fields. Technology plays an essential role in mobile app development. If you don't outsource app development agency, your app can be non-optimal and out of date. As a consequence, your app can not compete with other rivals on the market.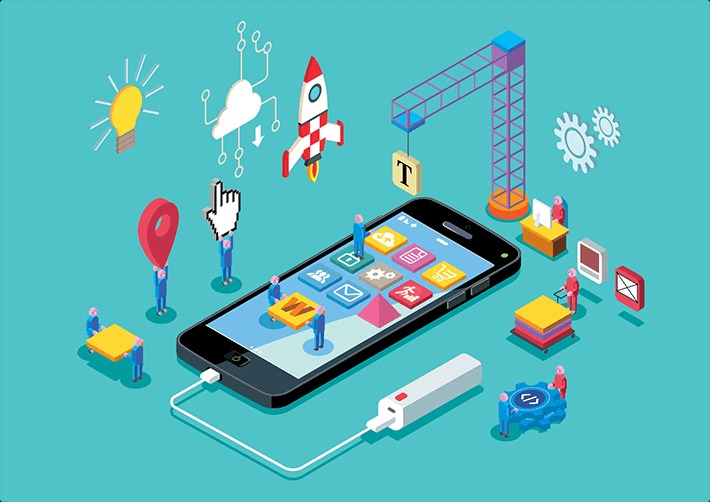 3. Top 10 mobile app development company
A mobile app development company is a business that specializes in creating mobile applications for various platforms, such as iOS, Android, and sometimes cross-platform solutions. These top app development companies typically offer a range of services to help clients turn their app ideas into reality.
3.1. SynapseIndia
Founded in 2000, SynapseIndia is a mobile app development company providing end-to-end solutions to IT problems with its headquarter in Noida, India. 
SynapseIndia owns an excellent team of more than 300 IT engineers, and has conducted successfully more than 10000 projects all over the world such as the USA, UK, Canada, New Zealand, Australia.

The company has experienced exponential growth and has distinguished itself in the world of global mobile app development company outsourcing by securing numerous business alliances and recognitions such as Microsoft Gold Certified Partner, Google Partner, Shopify Partner, BigCommerce Partner, and Kentico Bronze Partner.

Besides mobile app development services, SynapseIndia also provides other services such as web design, IT consulting, e-commerce solutions, etc.
3.2. Flexsin Technologies
As a global digital transformation and consulting mobile app development company, Flexsin enables Enterprises and SMBs to increase their capacity for innovation through digital goods, services, and solutions.
Flexsin Technologies has more than 350 software engineers and full stack developers with an average experience of 3 to 20 years. The app development agency has delivered 2500+ projects for more than 1000+ clients located in more than 15 countries including the USA, Middle East & UAE, and India.

It is a Google Premier Partner, Salesforce Silver Partner, Microsoft Gold Partner, IBM Watson Partner, AWS Consulting Partner, and Drupal Organization Member.

With the various service solutions, Flexsin has sped up its clients' digital journeys: Digital Experience, Digital Engineering, Business Consulting & Solutions, Data Analytics and Automation, Cloud And DevOps.
3.3. RV Technologies
Set up in 2007, RV Technologies IT services for small business has more than 15-year experience serving clients globally. With its innovative business solutions and knowledgeable technology engineers, RV Technologies guarantee improved performance, increased efficiency, and prompt outcomes.
RV Technologies mobile app development company has cooperated with a large number of clients all over the world including the USA, UK, Canada, Australia, Kuwait, Dubai, Saudi Arabia, Israel, Singapore, Hong Kong, etc.

100% Job Success and "Top Rated Plus" badges given by Upwork attest to the top-quality of RV Technologies dedication and desire for client happiness.

Since its establishment, the company has provided their clients with cutting-edge IT solutions, such as web development, web design, mobile applications, software testing, and internet marketing services including search engine optimization, pay-per-click advertising, social media marketing, and content marketing.
3.4. SoftProdigy
SoftProdigy is a next-gen mobile app development company. It is home to IT nerds, ardent programmers, and marketing experts, and is motivated by the idea of delivering transformation to enterprises operating in the digital technology.
There are about 250 knowledgeable and experienced people who work hard at SoftProdigy and stay up to date with current technical developments. Therefore, SoftProdigy has cooperated successfully with top tech companies in the world such as Honeywell, Delloitte, Tech Mahindra, etc.

SoftProdigy has Since joining UpWork 16 years ago, we have SoftProdigy since joining UpWork 16 years ago. In addition, the mobile app development company has achieved the Top Rated Plus badge due to its efficient mobile app development services, workflow patterns, communication, project management methodologies, and conduct.

The company offers various services, apart from mobile app development, such as Web Development, E-commerce Development, AI, Cloud Computing, QA, Digital Marketing, etc.
3.5. Indi IT Solutions
Indi IT Solutions, established in 2010 with a team of skilled web developers and innovative designers, the company now expands its size to become a leading mobile app development company.
As a reputable app development agency, Indi IT Solutions has completed more than 3000 projects and produced successful outcomes for each of its clients all over the world.

Never stop growing since 2011, with more than 100 experienced Technocrats, 2,30,000+ hours of work completed, and $1B+ in capital raised by clients, Indi IT Solutions has recently been recognized as the "Top IT Company in North India." 

In addition to mobile app development services, the company also specializes in Web Design & Development, Web Hosting and effective SEO, Logo Making, etc.
3.6. NIX
NIX is the best custom mobile app development company headquartered in Ukraine. Since 1994, the primary goal of NIX is to give businesses all around the world cutting-edge IT solutions and qualified services.
With the help of our 1500 skilled developers, NIX has amassed a noteworthy portfolio of more than 3000 projects, forging a solid name and gaining the clients' trust. Nowadays, the company has successfully grown into a formidable IT company with partners in Israel, Western Europe, Scandinavia, Canada, and the United States.

The team of engineers of NIX can perform various projects and tasks: mobile app development services, custom software development, IT consulting and solutions, project management, QA, QA Automation, remote administration services, graphic design, etc.
3.7. Webskitters
Webskitters is a transnational mobile app development company that patents breakthrough inventions. Since 2010, the company has carried out many mobile app and web projects that specifically appeal to the global market. 
With 13 years of experience in the field, it comes as no surprise that Webskitters is the strong rival to large IT companies such as Intel Corp, Google, AT&T, IBM, Google, Microsoft, Dell, Visa, British Telecom, etc.

Regarding prestigious awards, Webskitters has won Fastest 500 Asia Pacific Award, Fastest Growing Company Excellence Award, Bengal Pride Award, India 500 Most Promising Award, India's Growth Champions 2022, India 500 CEO Award, High Growth Company Asia-Pacific 2022, and Clutch 100 Fastest-Growing Companies 2022.

Webskitters has demonstrated its controlled process and quality standards with the top-notch Web and Mobile App Design and Development, Digital Marketing, AI, and internet of things services it offers to clients located all over the world.
3.8. Logic IT Solutions
Logic IT Solutions is a mobile app development company that supports businesses and startups all over the globe to acquire expertise of staff and enhance the innovations that could transform the world.
The company has over skilled 300 developers both in-house and at international app development agency in the US, UK, Europe and Ukraine. They have completed about 100 projects for clients worldwide.

Since its establishment, the top mobile app development company has won a large number of prestigious awards, some of which are Best Agency in Kyiv, Ukraine in 2019 in Web, Mobile & Software development, Best Rated Agency by UpWork in Ukraine in 2020, etc.

Logic IT Solutions plans, designs, builds, and deployed high-quality software such as mobile app development, software development, web design, IT consulting, data backup & recovery, software maintenance, etc.
3.9. WebAstral InfoSystems
Set up in 2010, WebAstral InfoSystems constantly strives and develops to prove itself as a large mobile app development company. It offers high-quality comprehensive services to all types of businesses all over the globe. 
The company is a partner certified by Google. Regardless of the IT difficulties, businesses won't be left behind any more with good services. It provides a one-stop shop for all of your company's requirements and assists you in establishing a global presence.

The core team of professional developers and designers of WebAstral InfoSystems can offer customized solutions.
3.10. Ronas IT
Ronas IT was founded in 2007, and it is a mobile app development company with a broad skill set and specialists in tech consulting and business process automation.
There are more than 60 full time experts working at Ronas IT currently. 

Several main services that Ronas IT provide are Mobile app development services, Web development, Design, IT consulting, QA testing, DevOps.