Best Online Food Delivery Apps Must Save Now




Best Online Food Delivery Apps Must Save Now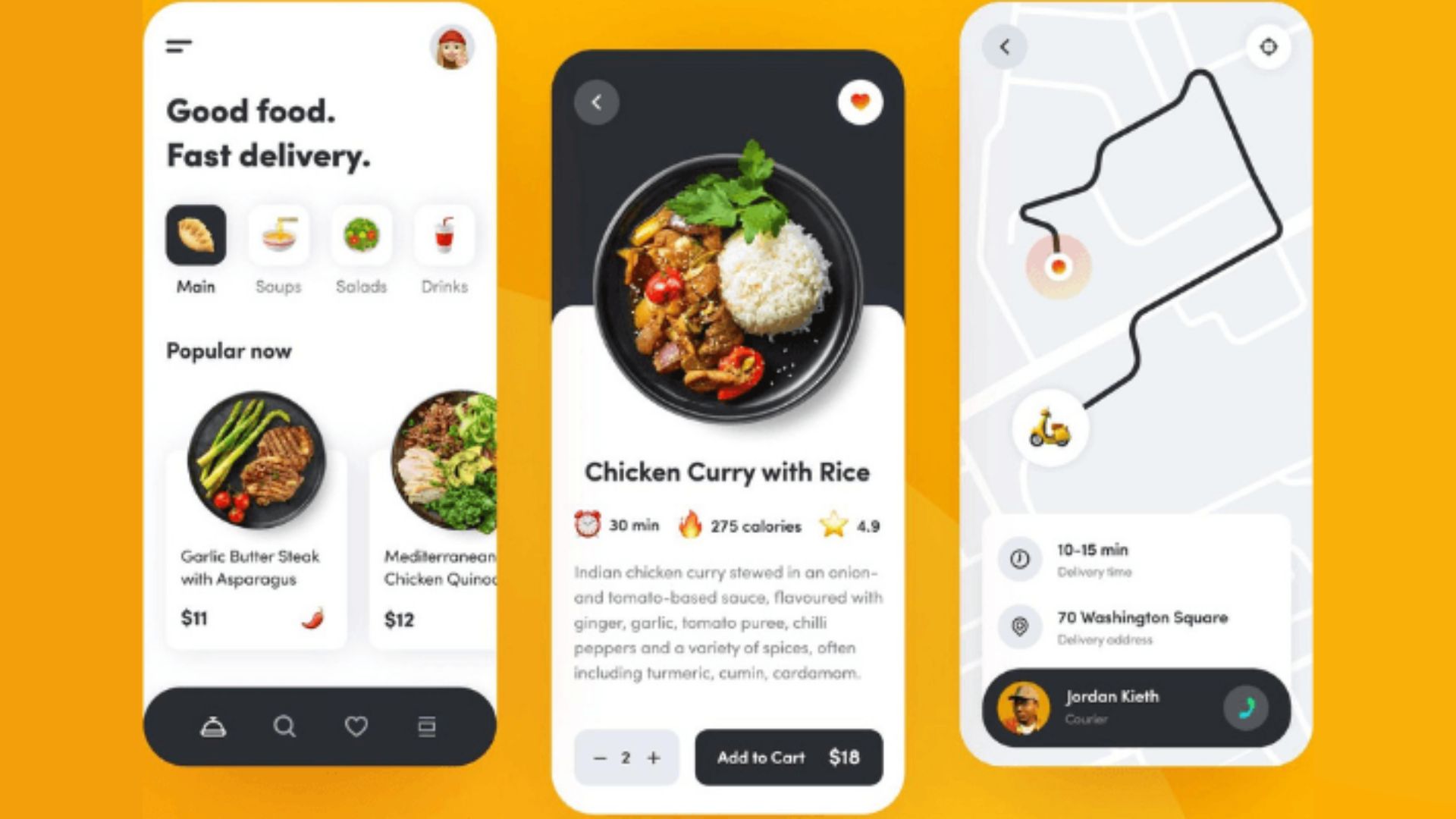 In this fast-paced world, food delivery apps have emerged as a convenient solution for busy individuals, families, and even businesses. These applications have seamlessly connected hungry consumers with a vast array of culinary choices from local eateries and popular restaurant chains. Whether it's a quick weekday lunch, a special dinner celebration, or a late-night snack, these apps have become a reliable and efficient means of satisfying culinary cravings. With just a few taps on a smartphone or clicks on a website, users can satisfy their cravings by having delicious food delivered right to their doorstep.
1. Outstanding features of popular food delivery apps
There are a number of reasons why you should choose the top food delivery service for the best experience.
Easy-to-use UI: It is easy for users to find what they're looking for because the user interface of apps are user-friendly and intuitive to navigate. 
Restaurant Search: Users can look for restaurants using various filters, including their location and cuisine.
Menu Browsing: Users can consider menus of the restaurant with pictures and descriptions of each item thanks to an easy-to-read format.
Customization of Orders: Users can modify their orders using the app by adding additional instructions or swapping certain items.
Various Payment Methods: There are several payment methods suitable for each person such as credit/debit cards, mobile wallets, and cash on delivery available on the app.
Order Tracking: From the time an order is prepared until it is delivered, users can follow its progress in real-time using food delivery apps.
Delivery Options: The app provides a range of delivery choices so that users can choose the most appropriate one for their needs, including pickup, express delivery, and standard delivery.
Customer Support: Customer service staff are always willing to support you 24/7 if you have any problem with the orders or app issues.
Ratings and Reviews: People can rate and review restaurants after experiencing the service so that restaurants can improve their quality service in the future. Moreover, other people can consider the restaurant before ordering.
Loyalty Programs: People almost always enjoy incentives such as free shipping, discounts on certain orders, discounts on holidays, or discounts if they contribute feedback so they can improve the quality of their service.
2. How to find best online food delivery apps
Because there are many different cheapest food delivery apps with excellent UI structures and good services, choosing a suitable one for yourself can be a daunting task. Therefore, we give you some tips so that you can make good choices.
Reading Feedback and Reviews: It is evident that you should choose services with high ratings and good reviews. You can read reviews and feedback of restaurants on their apps, internet, or social media to know what other customers are saying about the various food delivery services.
Verify the Availability: Make sure the top food delivery apps support delivery to your area, because there are many services restricted to particular areas.
Price Comparison: To choose which food delivery service delivers are within your budget, compare the prices of the various options. Look for services that provide reasonable prices, free delivery, or special deals for loyal clients.
Check Various Options: Seek out meal delivery services that provide a wide range of options, including different restaurants and cuisines as well as dietary choices for people who are following a strict diet.
Check the Shipping Time: Choose food delivery apps that are fast and reliable. Most apps provide real-time tracking order in order that users can estimate the time they can receive their orders. However, in reality, many services allow shippers to combine orders to save time, so your delivery time may take longer.
Check Various Payment Methods: Choose top food delivery apps that have a variety of payment methods, such as credit cards, debit cards, and mobile payment systems.
Check Customer Support Service: Choose best online food delivery apps that provide top-notch customer care services by live chat, phone, or email and supportive staff. This will make it possible to guarantee that any problems or worries are immediately resolved.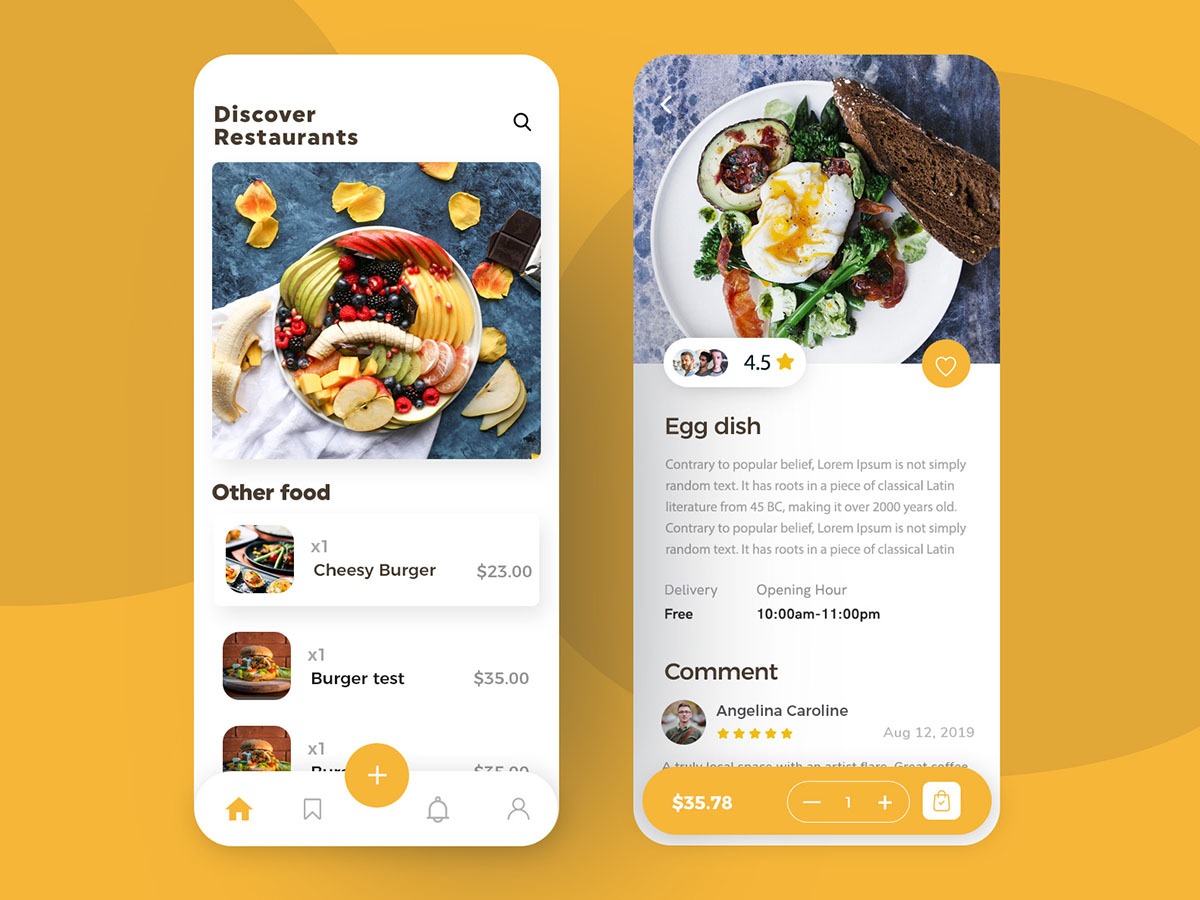 Find best online food delivery apps
3. Top 10 food delivery apps that are widely used
Food delivery apps are popular platforms that allow users to order food from restaurants and have it delivered to their doorstep. Here are some well-known food delivery apps that have become increasingly popular due to their convenience and wide selection of restaurant options. Users can often browse menus, read reviews, and track their deliveries in real-time, making it easier than ever to enjoy restaurant-quality food from the comfort of their homes.
3.1. Seamless
Seamless initially was set up as a website for ordering food, it has now become one of the most popular food delivery apps with an all-encompassing food delivery hub. 
Seamless is headquartered in New York, USA, and it provides top food delivery service for more than 600 cities worldwide. In 2013, Seamless and Grubhub decided to merge, in which Seamless held 58% of the shares and Grubhub 42%.

Nowadays, there have been 1M+ people on the CH Play store and 700k+ people on the Apple store using Seamless. During the Covid-19, Seamless has become more popular than ever due to changes in people's shopping habits.

Features:

Driver App

Customer App

Restaurant App
3.2. GrubHub
A good mobile app ideas and internet platform for pick-up and food order delivery that we want to introduce to you is GrubHub. 
GrubHub has attracted nearly 20M active users, 10M+ of whom are on CH Play store, and it has cooperated with 115000 restaurants. Because GrubHub and Seamless Food Delivery App announced their impending merger in a press release, about 3000+ cities in the USA and London have access to it. 

In 2020, GrubHub's total revenue was $1.8 billion, up 39% over the same period last year. However, GrubHub also witnessed the biggest loss of 155 million USD in 2020 since 2013.

Features:

Driver App

Restaurant App

Customer App
3.3. UberEats
UberEats is well known for being one of the best online food delivery apps in the USA, just as the ride-hailing apps.
Users can order food delivered straight to their doorsteps and can access entire menus from nearby eateries. 

In 2020, there were 50M+ users on the Apple store and about 100M+ users on the CH Play store.

Today, UberEats is present in more than 600 cities across more than 24 countries all over the world. Due to the pandemic, the company is taking extra precautions to safeguard both its clients and drivers from the contagious virus.

Features: 

Driver App

Customer App

Provider/Restaurant App
3.4. Postmates
Postmates is more than just top food delivery apps, it is also a logistic platform, and now it also develops a mobile app. Though its business strategy is similar to its virals, people choose Postmates because of its short-time delivery.
Postmates has agencies in over 4000 cities  in the USA. In 2020, Uber đã mua lại thị phần của Postmates with 2.65 billion USD in value.

There have been over 10M people on the CH Play store and 5M people on the Apple store downloading Postmates. 

Features:

Driver App

Restaurant App

Customer App
3.5. DoorDash
Launched in 2013, DoorDash is one of the top food delivery apps who are the bridge between food delivery and restaurants. It is a delivery powerhouse run by the neighborhood community.
In the first quarter of 2019, DoorDash surpassed UberEats regarding market share and value, with a market value of 16 billion USD.

Recently, DoorDash has more than 10 million users on the CH Play and 8.9 million users on the Apple Store. The Development of Mobile Apps depends on the features, components, and AI technologies used, the cost to construct a fully functional personalized food delivery solution comparable to DoorDash will fall between 10000 USD and 50000 USD.

Features:

Driver App

Restaurant App

Customer App
3.6. Chownow
Chownow is one of the best online food delivery apps, and is available in cities across the USA such as NYC, LA, Chicago, Dallas, Denver, Atlanta, Portland, Seattle, etc.
Chownow offers an Online Food Ordering Platform for restaurants to accept online food orders directly on their restaurant websites. As a result, eateries can use their restaurant brand name to deliver food online. For restaurants of various sizes and locations, there are different prices for the Chownow platform. The Chownow Food Delivery App has the benefit of not having any additional fees.

Chownow's membership program is called Loyal Local. For access to the most well-known food delivery app in Los Angeles, users must pay an annual membership fee all at once. For Bronze, 15% off, for Silver, and 25% off for Gold, users receive various discounts.

Features:

Free download

Loyal Membership: 25 – 100 USD/year

Fees: Depend on restaurants
3.7. Delivery.com
If you are searching for free popular food delivery apps, you can consider Delivery.com
Besides ordering groceries, food, liquor, or even facilitating services for dry cleaning, people are allowed to download Delivery.com without any fee.

Nevertheless, depending on where you are, the restaurant can impose a delivery cost. The software rewards users with points for each order. Later on, they can use these points to get a deal or a delivery for free. 

Additionally, the app displays products under various categories to make it simpler for users to navigate. Users can quickly locate the item they're seeking for in a variety of categories. Additionally, the app makes product recommendations based on user browsing habits.
3.8. GoPuff
In addition to food, GoPuff can deliver everything you may need such as ice creams, snacks, phone chargers, liquor, etc. Thanks to GoPuff one of the popular food delivery apps, you can have good meals even at midnight.
The app, which also has operations in the UK and the US, was valued at 15 billion USD as of July 2021. The app mostly serves metro areas and levies a 2 USD delivery fee. Users can schedule an order for delivery at a later time. 

GoPuff has one of the lowest monthly subscription costs and provides a 30-day free trial. GoPuff Fam's subscription plan provides users with free delivery on all orders in addition to other exclusive advantages.

Features:

Free download

Loyal Membership: 5.95 USD/month

Fees: 1.95 USD flat rate